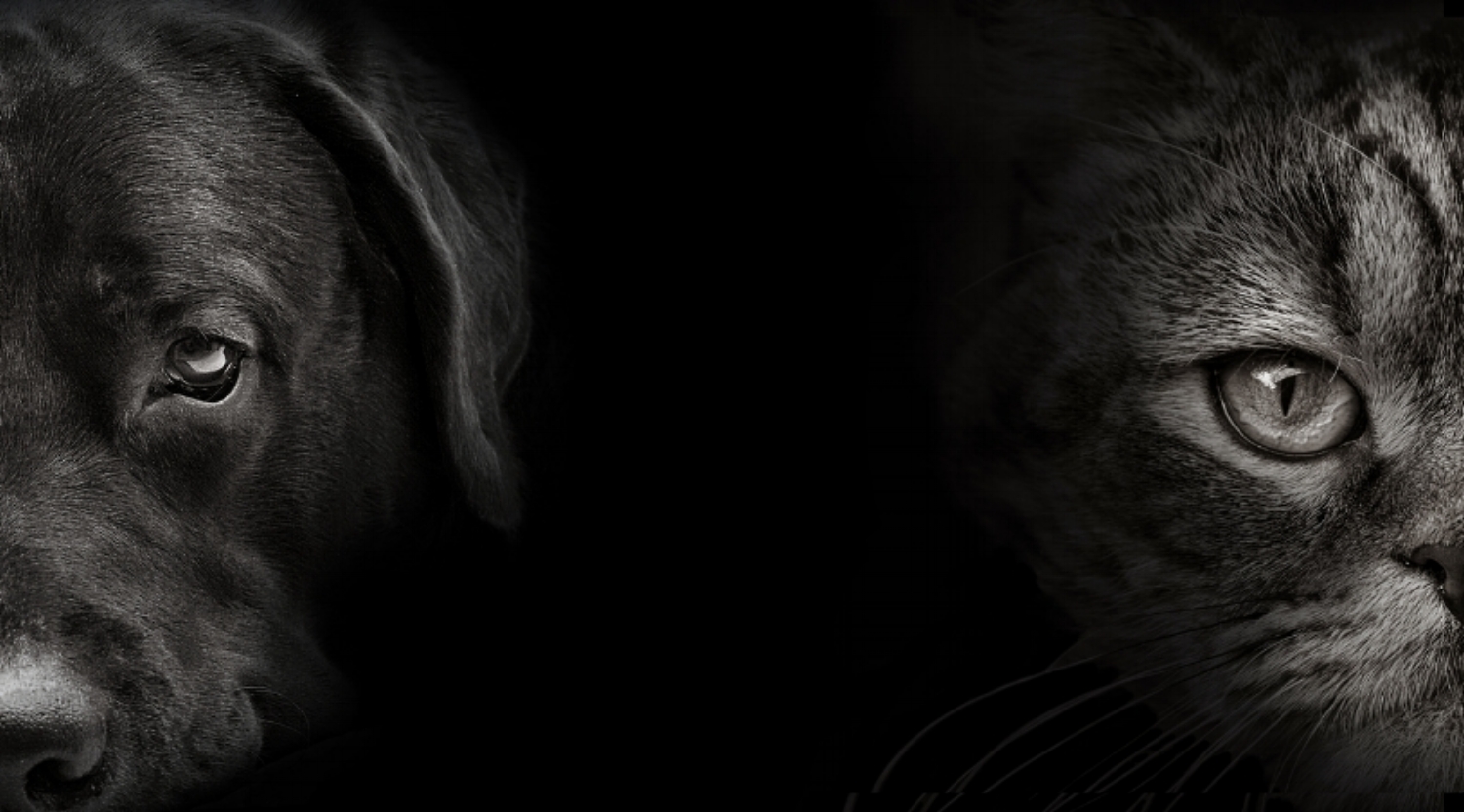 Welcome to Hound + Kitty, servicing downtown hounds and city kitties in beautiful Toronto! Our services include dog walking, dog and cat boarding, and pet-sitting for all kinds of animals in our homes or yours! In-home care is available throughout the city, and walking services include all of the downtown core and Waterfront communities. Our mission is to provide services which promote your pet's physical and emotional well-being. We are experienced trainers and animal lovers who put the health and safety of your pet first. We never transport animals in vehicles, and we walk in small packs for optimal care and supervision. Have a shy or aggressive pooch? No problem - we also offer affordable solo walks and can assist in confidence-building and socialization exercises. Whatever your dog's temperament or particular needs, we've got a service to match.
Looking to book a service that you don't see listed? Just ask us! Our clients include dogs, cats, birds, turtles, snakes, rabbits, ferrets, hamsters, aquatic animals and beyond!
Want to shake paws before you book a service? We offer a complimentary meet-and-greet to answer your questions and learn about your pet's needs and preferences. Clients LOVE our flexible hours, including evening and weekend services, 12-hour daycare, and overnight or longer-term boarding. In addition to group and solo walks, we offer in-home care, puppy check-ins, cat-sitting and care for a wide range of pets. Need to book a service in a hurry? You can text us 24/7 for when unexpected obligations take you away from your pet.
Hound + Kitty is a licensed service provider, bonded and insured with PROfur.
Travel + Vacation Care
Whether you're travelling for business or pleasure, we offer a range of bespoke, fully-customizable services to care for your furry/fluffy/feathered/fishy friends! Clients can choose from in-home care, overnight companionship, or boarding in one of our Pack Leaders' homes. We treat your pets like family, and handle all aspects of care including feeding, play, medications, and clean-up. For your peace of mind, we provide detailed updates with photographs of your pets on a daily or weekly basis as directed. We are bonded, insured and first-aid certified for the health and safety of your animals and the security of your home. For new clients, our Packmaster will offer an in-home consultation to discuss your pet's needs and answers your questions. We offer additional services for long-term and in-home care, such as mail collection, plant care, pet bathing and basic grooming, and simple housekeeping. Please submit your details or reach out to us in the Contact section below for more details and a quote for services.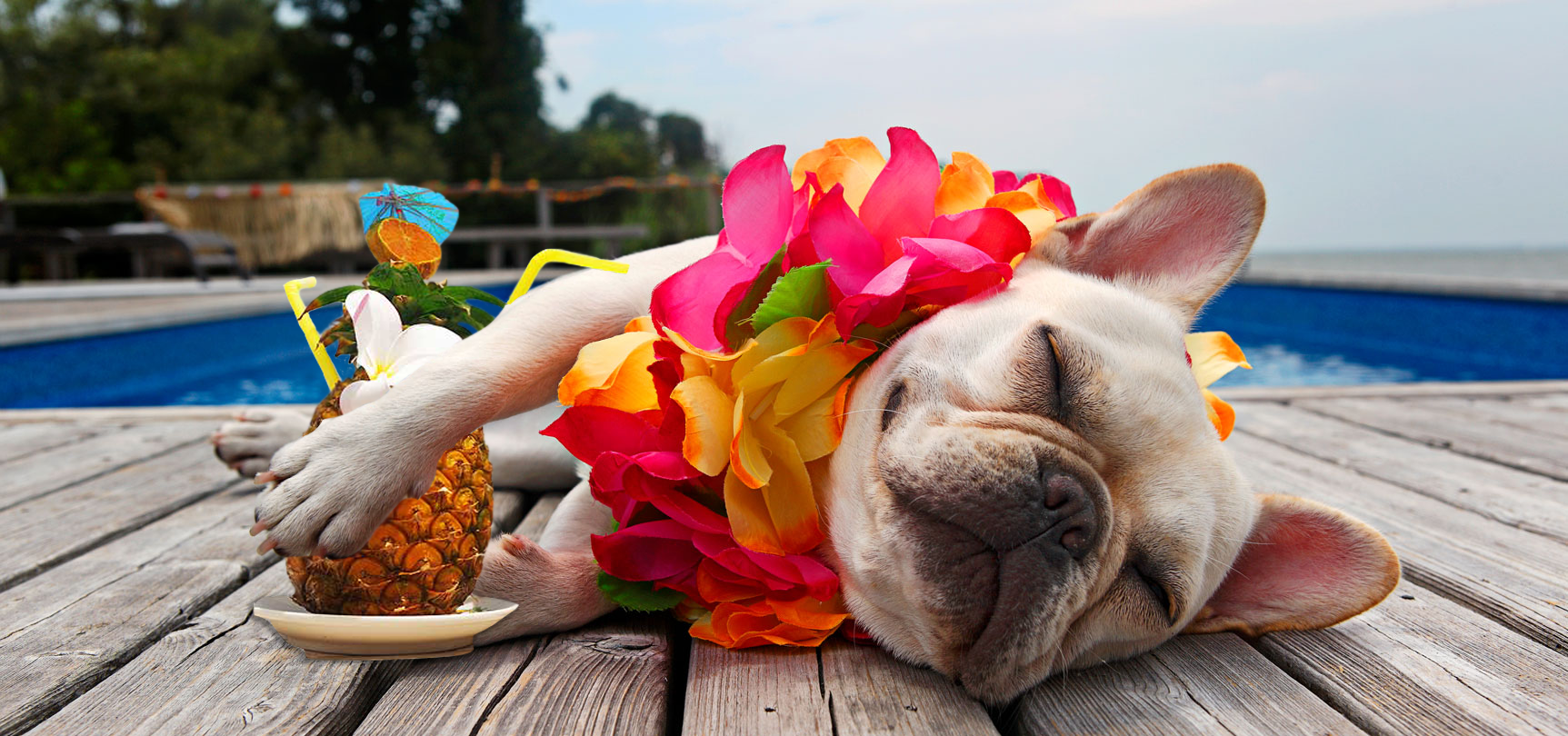 group walks: "PUPS ON PARADE" - $15/walk (Liberty Village, king west, harbourfront and cityplace only)
Our most popular service! We walk our clients in small packs of 4 or less for optimal attention - and fun! Dogs are pack animals who benefit from interacting with others; we pair pooches of all breeds who share similar levels of activity and socialization. A typical walk lasts approximately 45 minutes and includes visits to beautiful parks, gardens, and even splashpads! Your social animal will return home feeling relaxed, rejuvenated and ready for cuddles and sleep. (+$10 surcharge per walk for each extra pet from the same household). 30 minutes.
solo walks: "THE Lone wolf" - $20/ 30 MIN. walk or $30/1-Hour walk.
The best price for solo walks available, paws-down! This is the perfect choice for any dog who needs personal attention. We will customize this service to give ample play, high-energy activity, or TLC and a slower pace depending on your pooch's needs. As experienced trainers, we can also use this time to assist in trust & confidence-building behavioural exercises to suit the specific needs of your pet. Great for puppies, big breeds, timid or shy animals, senior canines, and adult males who are not neutered.
20-Minute Daily Check-in - $20/day. perfect for puppies!
Whether you work long hours, have a restless pup, or a pooch who simply needs an extra break in the day - 20 minute check-ins are the perfect solution! We'll shake paws, refresh water and food, administer any medications, and have a quick stroll and a bathroom break. This is a great service for puppies who need a little extra attention and daytime supervision.
NEW! 8-Hour Daycare - $35/day (half days available for $25).
We have limited availability for a few special pups to spend the whole day with us! Get plenty of playtime, outdoor strolling, treats and attention in a crate-free environment.
Overnight boarding - $45/Day.
Whether you're heading out of town for work or pleasure, your dog will be treated like family in our home.
Daily in-home Cat Care - from $25/day
We adore our feline friends! Whether you're a frequent traveller, or someone who simply needs an extra hand with your furry friend, we offer a daily pop-in to refresh food and water, change the litter box, and toss the literal and proverbial ball of string!
Surcharge may apply for multiple cats or for administering medications.
Weekly in-home Cat Care - inquire for rates
Leaving town for a while? Don't want to impose on friends to watch your cats? We'll make a visit every day ( or multiple times per day) to refresh food and water, change the litter box, give treats, and clean up any messes your kitty has made! We'll even water your houseplants while we're at it, and feed your fish. Total peace of mind.
Surcharge may apply for administering medications.
Cat boarding - $30/day
We LOVE to host kitties in our home, and offer reduced rates for multiple pets or extended stays.
Contact Us!
If you're interested in booking a service, package, or arranging your complimentary meet-and-greet and 30-minute dog walk, please fill out the sections below. Looking for a service that you don't see listed? Ask us - we do it all! You can also reach us by text or email 24/7.
Reach the packmaster!
24/7 by text: 416-854-2273
info@houndandkitty.com
Phone calls are welcome between 8am-8pm, or anytime in an emergency: 416-854-2273
Fort York Boulevard
Toronto, ON, M5V 4A2
Canada